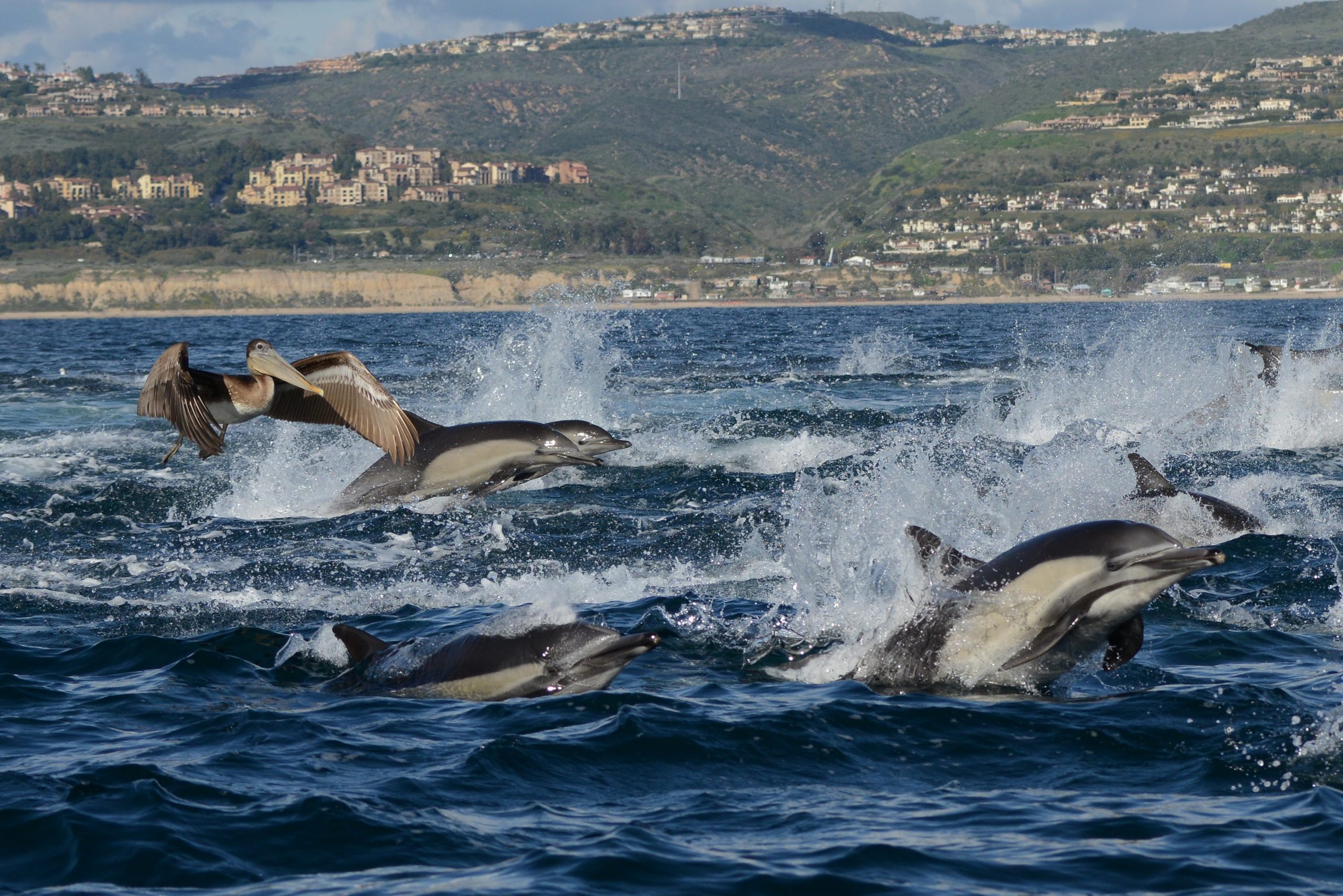 Enjoy this amazing special with prices from $20 for a whale watching and dolphin cruise from Balboa with Newport Landing. Cruises are 2-2.5 hours and during the late spring and summer months view giant blue whales, humpback whales, finback whales, minke whales, mega pods of common and bottle nose dolphin and much more. Over 750 whales were viewed during late spring and summer 2020! Choose from multiple cruise times daily. The whale watching is so good that 2-2.5-hour cruises is all that is needed to take in all these amazing mammals.
Why is the whale watching so good off Laguna & Newport Beach? Just outside of Newport Bay is the beginning of one of the largest marine protected areas in southern California created to protect this rich ecosystem for future generations. The protected marine sanctuary covers over 60 square miles off Newport & Laguna Beach and provides a haven for all marine creatures including whales and dolphin.
Select from three different types of whale watching trips:
Our signature whale watching cruises
Luxury whale watching onboard catamaran yacht cruises
Our super RIBs whale watch. The special is for our signature whale watching cruises.
Event Address
Newport Landing Whale Watching
309 Palm Street Suite A
Newport Beach, CA 92661
Admission
$34-$46.50
Special** $20 Cruise Rate
*Add $4 For Weekend Cruises
*Add $8.50 Supplemental Charge Applies To Cruise Times 10 am-5 pm Only