Selling A Home On Balboa Island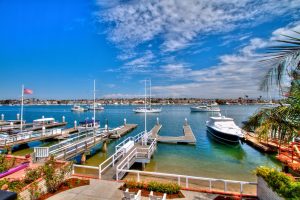 Our Marketing is extensive and strategic. Helping sellers get the highest price possible is what we are most excited about! We can't give away the blueprint online, but we can guarantee you will be impressed. Listing with us is the only way to Feature Your Home on www.balboaisland.com. Featured homes are highlighted on the homepage and all other listing pages as well as marketed in community newsletters, mass mailings, social media posts and more. Your home deserves maximum exposure and you deserve the highest possible sales price. We stand alone in the offering of such a robust marketing package.
Pre-Listing Services
We enjoy touring the property to learn about it's amenities. We discuss our Luxury Marketing Plan which focuses on the 4 Major Sources today's buyers rely on to find a home. We review comparable sales in the area and assist you in choosing a selling price for your home. We explain the listing contract, agency disclosure, transfer disclosure statement and other documents. These forms are reviewed and authorize us to launch your luxury marketing plan!
Paperless with Digital Signing
From 1,000 pieces of paper to 1 PDF. You can be on your yacht with a mobile device or tablet and sign within minutes to prevent delaying the transaction. Digital signing is not required. If you love paper, we can accommodate you. If you enjoy freedom, privacy, saving paper and cutting out the steps of printing, signing and faxing… you will be pleased to know that 99% of the signing can be done this way. 95% of agents are untrained in the use of digital signing… choose your agent wisely.
Constant Communication
A key component in selling your property. We keep you in the loop on our marketing results. We share buyer feedback. We keep you updated on the market as well. Communication is not only vital between seller and agent, but between the agent and all other parties: buyers, buyers agents, escrow, inspectors and so on.
Qualifying Buyers
We interview buyers agents and screen interested buyers in order to bring you financially pre-qualified buyers who are ready, willing and able to purchase your home.
Negotiation
We present all offers to you objectively; review and explain the terms; help you evaluate how the offer fits with your goals; and negotiate on your behalf to obtain the most favorable price and terms.
Handling the Details
We are involved every step of the way — working on your behalf to successfully close the sale and keeping you informed as the transaction progresses. From the date escrow opens, there is a timeline of tasks for completing and reviewing disclosures, performing inspections, arranging financing, appraisals, and escrow instructions. We will see the transaction through to close when you receive cash for keys!
What Others Are Saying
Let's Connect
Call (949) 607-8122, email steve@balboaisland.com or complete the form below to introduce yourself and your property to us.