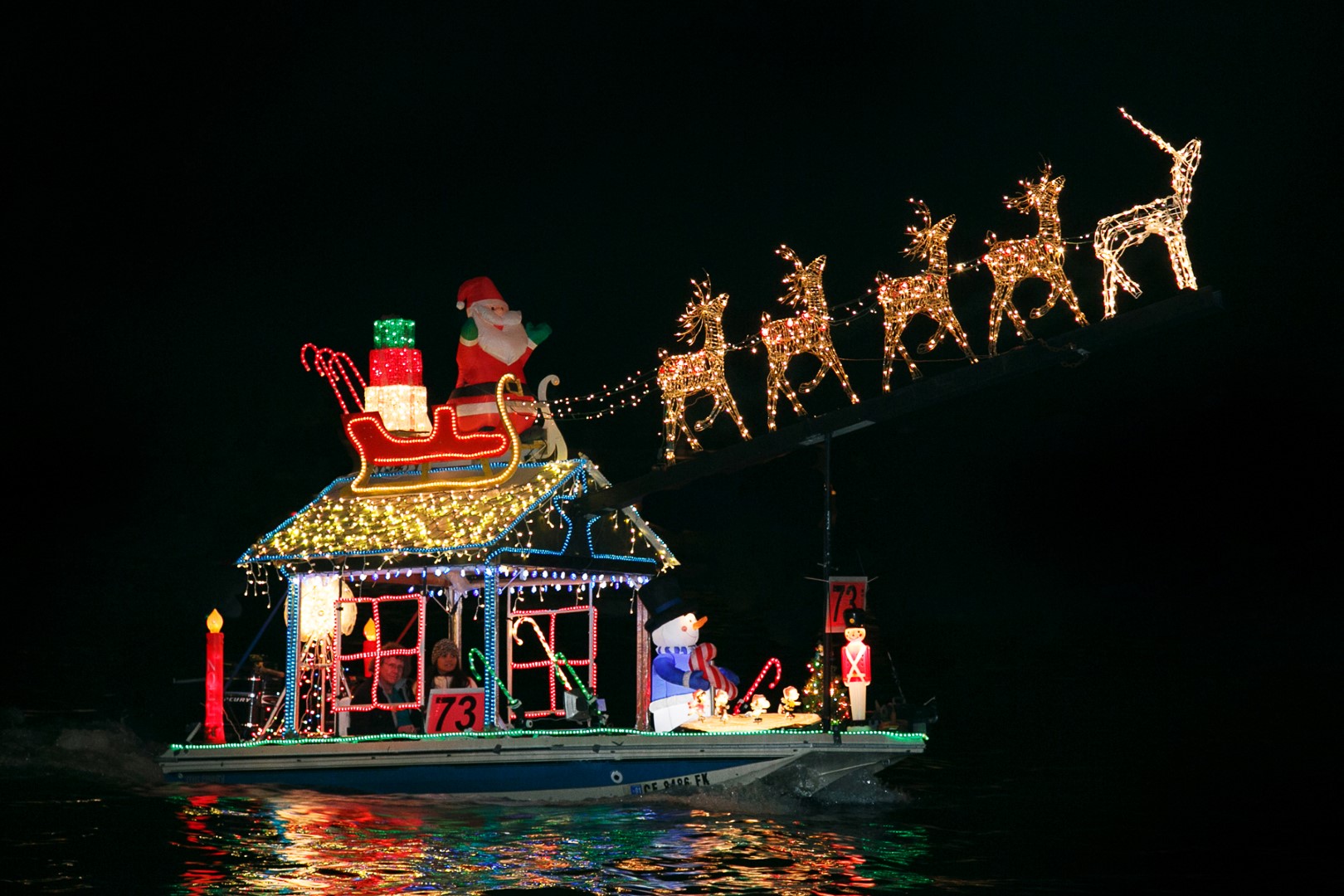 28 Nov

Book a 2017 Holiday Light Cruise or Boat Parade Cruise
The Most Wonderful Time of the Year!!!
Balboa Island & Balboa are transformed into magical holiday landscape each holiday season. Newport Beach begins its holiday decorations after Thanksgiving and by the first of December the harbor is richly illuminated with millions of lights and hundreds of themed estates. This year the Newport Beach Christmas Boat Parade takes place from Wednesday December 13th – Sunday December 17th.
This year celebrates the 109th Newport Beach Christmas Boat Parade Of Lights & Ring Of Lights celebrations. With over 100 years of history, the Newport Beach Christmas Boat Parade is viewed by over a million people each year. Newport Bay comes alive with decorations for the boat parade and Ring Of Lights celebrations. Homes, yachts, docks whole landscapes are transformed into a magical holiday experience.
Newport Landing provides several cruises each night of the parade and all of December to view the amazing light displays. Cruises during the parade, travel in the parade and view both ships and estates in full décor. Cruises during the holiday lights cruises view all of the amazing light displays associated with the Ring Of Lights and Boat Parade celebrations cruising along miles of bay front estates and holiday landscapes. Also view many of the competing decorated ships that are in the parade. All of the cruises are onboard fully decorated ships.
Enjoy Balboa Island Boat Parade & Holiday Lights Cruise Specials For 2017 With Newport Landing
Get Your $20 Holiday Lights Cruise or Boat Parade Cruise
Dates: December 1st – 31st
Location: Newport Landing
Address: 309 Palm St STE A, Newport Beach, CA 92661
Cruise Times: 5:30 pm, 7:00 pm, & 8:30 pm
Regular Admission: $32 – $36

Special Offer – Only $20 for Holiday Light Cruises – Click Here
Special Offer – Only $32 for Christmas Boat Parade Cruises – Click Here