Hi, I'm Steve Roose! My kids and I are island residents. I am a real estate broker and owner of "Luxury Real Estate", a local business on the island. I also own balboaisland.com, which has 20,000-50,000 visitors a month and a massive social media following. I love using the website to support other island businesses, share our love for the island and feature my client's properties. We love the island lifestyle and the friendly residents. There is no other place we would love to live, work and play.
When it comes to selling your property for top-dollar… No other realtor can get your home the exposure that we can. Our 20,000 monthly visitor traffic is DOUBLE the amount of monthly traffic Zillow.com gets for Balboa Island. Not to mention, your home will blend in with all the other listings on zillow, where we will FEATURE it on balboaisland.com to stand out from every other listing. On top of that, due to our massive social media following on facebook and instagram, we can make your New Listing Video go viral, reaching thousands of people in a short amount of time. This is exactly what you need to increase demand for your property. More exposure results in a higher sales price every time. Due to our explosive and strategic marketing plan, we have the best chance of locating the buyer as well, which results in you saving thousands due to a discounted fee we promise.
When it comes to buying or investing on the island, we are local pros that are extremely knowledgeable of the intricate details of island real estate. We have deep pockets… meaning many pocket listings which are off-market and pre-market opportunities that the public is not aware of. In this fast paced market with low inventory, homes are getting snapped up quickly. We have more for you to choose from without the public competition.
What are you waiting for! Give me a call. You won't regret it.  Check out my sales history and client success stories.
"We are 100% committed to achieving life-long clients by surpassing their highest expectations!"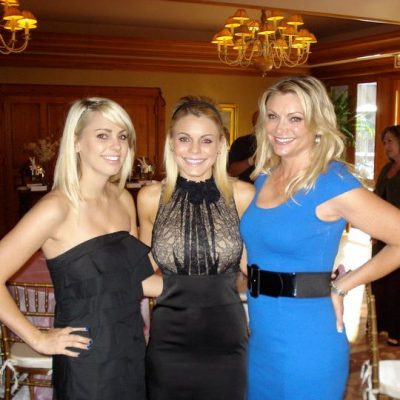 Steve is amazing. He is professional, completely accessible, negotiated the best deal for us, and is very pleasant to work with. We will be working with Steve again soon and I highly recommend him.

Affeldt Family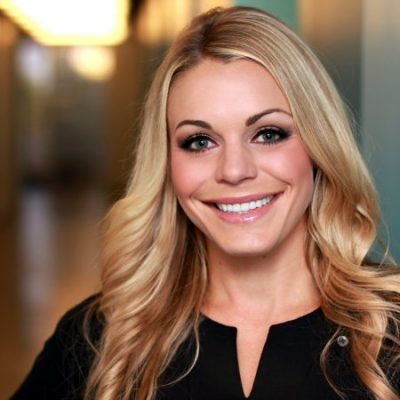 Steve is extremely professional and is a pleasure to work with. He is very kind, prompt, timely and pays attention to the details. He helped my sister find the perfect home and never gave up. I highly recommend Steve to anyone looking to buy, sell or lease a home.

Ashley Forman
We enjoyed working with Steve. He was easy to work with and was able to get our house sold within a month.

Richard & Patricia Spenuzza
Steve is quite the negotiator and always has your best interest at heart. He's not concerned about closing another deal. He's all about earning your trust as a lifetime client.

Gail Talbot
Steve sold my home when other realtors were unsuccessful. His marketing plan is unmatched. His positive attitude and friendliness are a treat. He helped us achieve the highest price possible.

Michael
Steve is very responsive when I call. He always answers his phone or calls me back right away. His customer service level is top notch.

Katrina Hanshaw
Lisa and I thoroughly enjoyed working with you to find our Newport Beach vacation property even though we live thousands of miles away! Your friendly and easy going manner made us comfortable even though we didn't know you at first. Your service was professional, expedient, and thorough. We look forward to working with you in the future.

Khai and Lisa
Steve is my "GO TO realtor" when I have questions about the market. He is my choice each time I sell.

Mary Anderson
Exceptional. You can definitely tell a difference between hiring an agent and a broker to do the job. He is very knowledgeable of the contracts, clauses and ability to protect your interests. His marketing is equally impressive.

Pat
I highly recommend Steve as a realtor in Orange County. He has been very successful in selling luxury homes.

Diane Metzler
Would not hire anyone other than Steve. If you want the best, hire the best...

Tim White
Steve helped me lease a beautiful waterfront home. I enjoyed working with him. He knows the beach/waterfront market very well.

Ken Hill
Steve knows the Corona Del Mar and Newport Beach real estate markets very well. We enjoyed working with him.

Mark Tiu
Steve is enjoyable to work with. He is not pushy. His #1 goal is that you are happy in the end.

Dana Ryan
Steve works with a high level of professionalism and integrity. He has a great knowledge of the Lido Isle market and I would highly recommend Steve to represent you for your next sale or purchase.

Scott Springborn
If you think it's expensive to hire a pro, consider the costs of hiring the wrong person. It's not about the fee someone charges you… it's about the results they deliver. You'll be happy you chose Steve.

Samuel
I can't think of a better real estate agent to trust than Steve. I'm 100% confident referring him to my friends and family.

Courtney Madnick
Selling with Steve = Selling for more. He actually told us to raise our asking price. He knows the market and he knows marketing.

Dee
Steve is a go-getter. Tell him what you are looking for and he will find your dream property.

Jim Batlle
My wife and I were looking for a home for over 9 months and Steve ended up finding us the perfect house at the perfect price. He impressed me with his knowledge of the area and the market. We have become friends as a result of our wonderful experience. I would recommend him to anyone looking for a motivated broker.

Roger
You will not find a harder working person. He will get the job done. Pleasure to work with, and I can't wait to work with him again. Steve goes above and beyond.

Peter Nelson, D.C.
I would definitely work with Steve if given the chance. I have already recommended him to my friends due to his street knowledge, passion, and humility. He's just a good guy.

Brian Clarkson
Steve is an energetic, knowledgeable and responsive real estate professional. His home video tours are so well done you could purchase a home without ever seeing it.

Jane Warner
Steve has bought and sold a house for me in Newport Beach and got me the best possible deal in both cases. He was always available and responsive. His knowledge of the market is unsurpassed. I highly recommend him as your agent.

Roger Prend
Excellent knowledge, personality, responsive and great skills. Steve has been very helpful in locating our home. We will recommend Steve for anyone who is looking for a home.

Fred Babaee
Steve was diligent with assisting us in the purchase of a property from a seller whom lived out of the country. He then took care of getting property leased out after we made superficial improvements. He is very professional and efficient. Steve has earned a solid recommendation by us!

Marina Knaup
Steve's professionalism, work ethic, and knowledge of the real estate industry is unmatched. Our conversations about work and even personal topics always prove this. His knowledge of the industry and the southern California area makes him my recommendation for buying or selling a home or property.

Greg Earl
Location
206 Marine Avenue, Newport Beach, CA, United States